Thai Village
4618 Mission Blvd, San Diego, CA 92109
Order now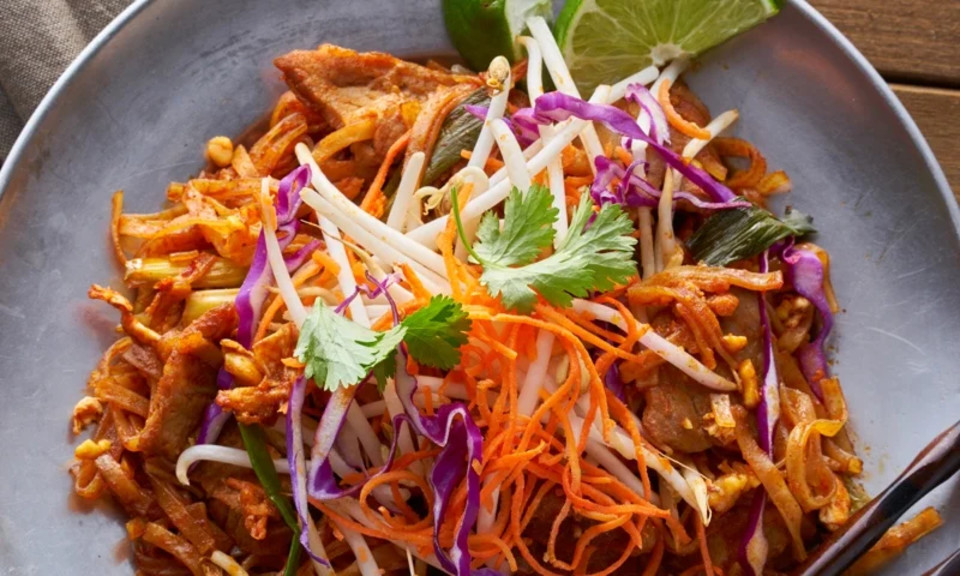 JonWarren
OVER ALL EXCELLENT ~ Because of GH.

Why? Because a $7 coupon, given upon the last order wasnt honored at check-out. Although we spent over $30 the free appetizer on orders over $30, did not come with our order.
But I was able to chat, without fuss, with GH's interface representing the restaurant. They saved the experience. (Food was GREAT, BTW!!!) It is very good to have a customer service end to your biz. Too many companies are impossible to talk contact or communicate with ... & they hide the contact resources, if any, behind layers of baloney.
Kudos to GH!
Davis
delivery took about 30 minutes despite the hour it had told me. So put on some clothes and get your money ready before hand ;)

The avocado chicken curry was almost 2 good to be true

The pork fried rice was decent, I regretted not ordering the spicy fried rice since I could tell it would have been delicious

Next time!

My order did not come with any utensils, so I would special request the driver to grab some if you dont have your own available

By far the best thai food ive had in pb
Catherine
The food got here really quickly--about twenty minutes from the time I placed the order! Everything that I got is delicious. Cream cheese wontons are great, and the plum sauce it came with is even better. I also got the spicy noodles with thai sausage and it's awesome, the thai sausage especially is fantastic. I got the house special curry to save for lunch tomorrow, so I haven't tasted it yet, but I'm betting it'll be delicious, just like everything else so far.
jennifer
I've been to thailand a couple of times and have fallen in LOVE with green papaya salad! Its hard to find anything comparable to what you can get from the streets there but this place definitely has the best in PB. If you've never had it, be adventurous and give it a shot! I also ordered the house curry and chicken satay. Everything was delicious and a ton of food for about $20 bucks. This is definitely a great place to get your thai food fix!
Carrie
Every time I'm in San Diego I have dinner here. This time I ordered it as delivery. They were quick, the food was fresh, hot, and absolutely delicious! I love the mango shrimp curry. My boyfriend ordered the half chicken, because he had not tried Thai before.It was cooked to perfection and we had leftovers for lunch the next day.
About us
Today

Delivery: 5:00 PM - 9:30 PM

Takeout: 5:00 PM - 9:30 PM

Delivery

Tuesday:

5:00 PM - 9:30 PM

Wednesday:

5:00 PM - 9:30 PM

Thursday:

5:00 PM - 9:30 PM

Saturday:

5:00 PM - 9:30 PM

Takeout

Tuesday:

5:00 PM - 9:30 PM

Wednesday:

5:00 PM - 9:30 PM

Thursday:

5:00 PM - 9:30 PM

Saturday:

5:00 PM - 9:30 PM